1:32 Micro X-Warrior 2.0 2.4G 100% RTR Carson 500404225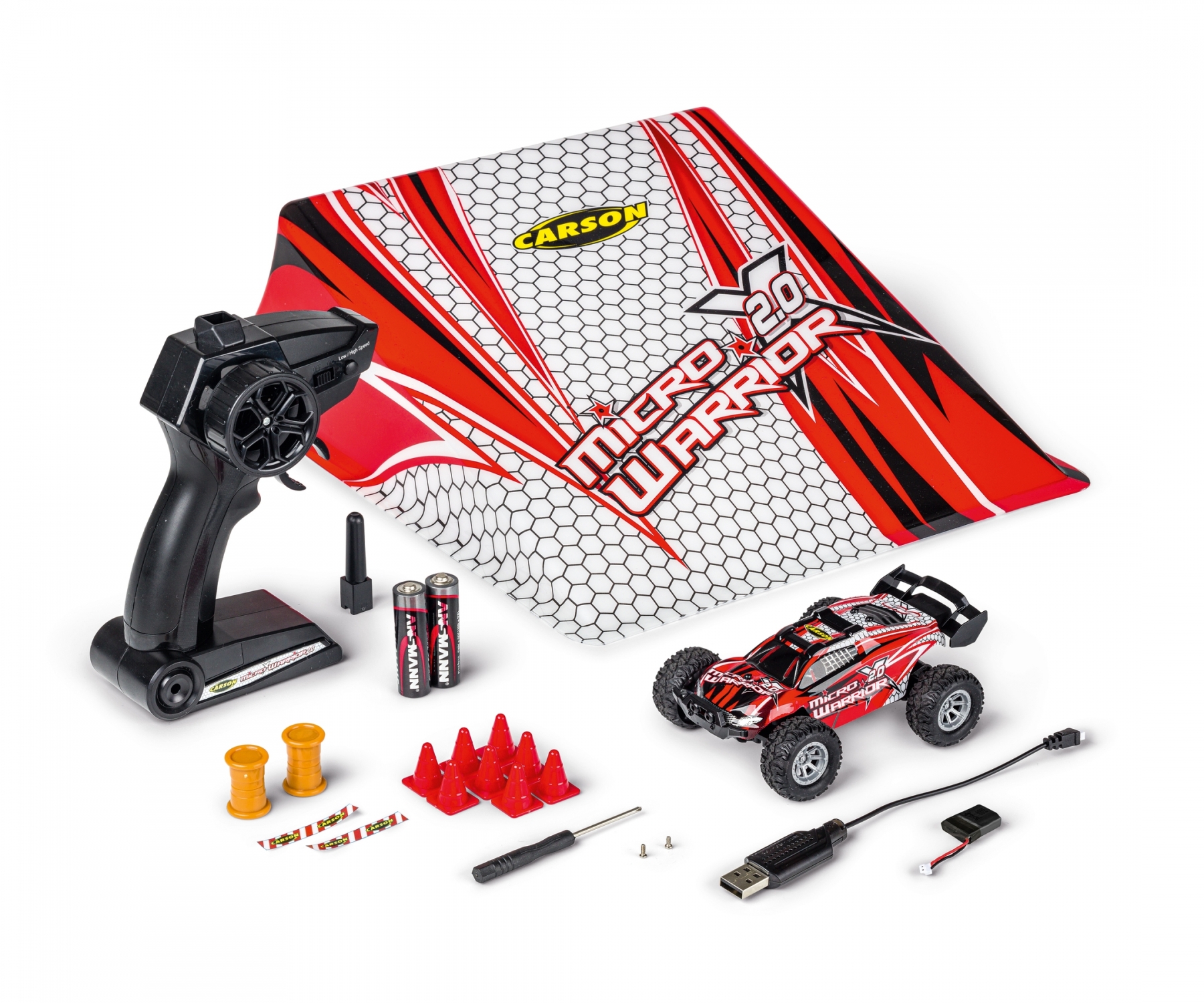 1:32 Micro X-Warrior 2.0 2.4G 100% RTR Carson 500404225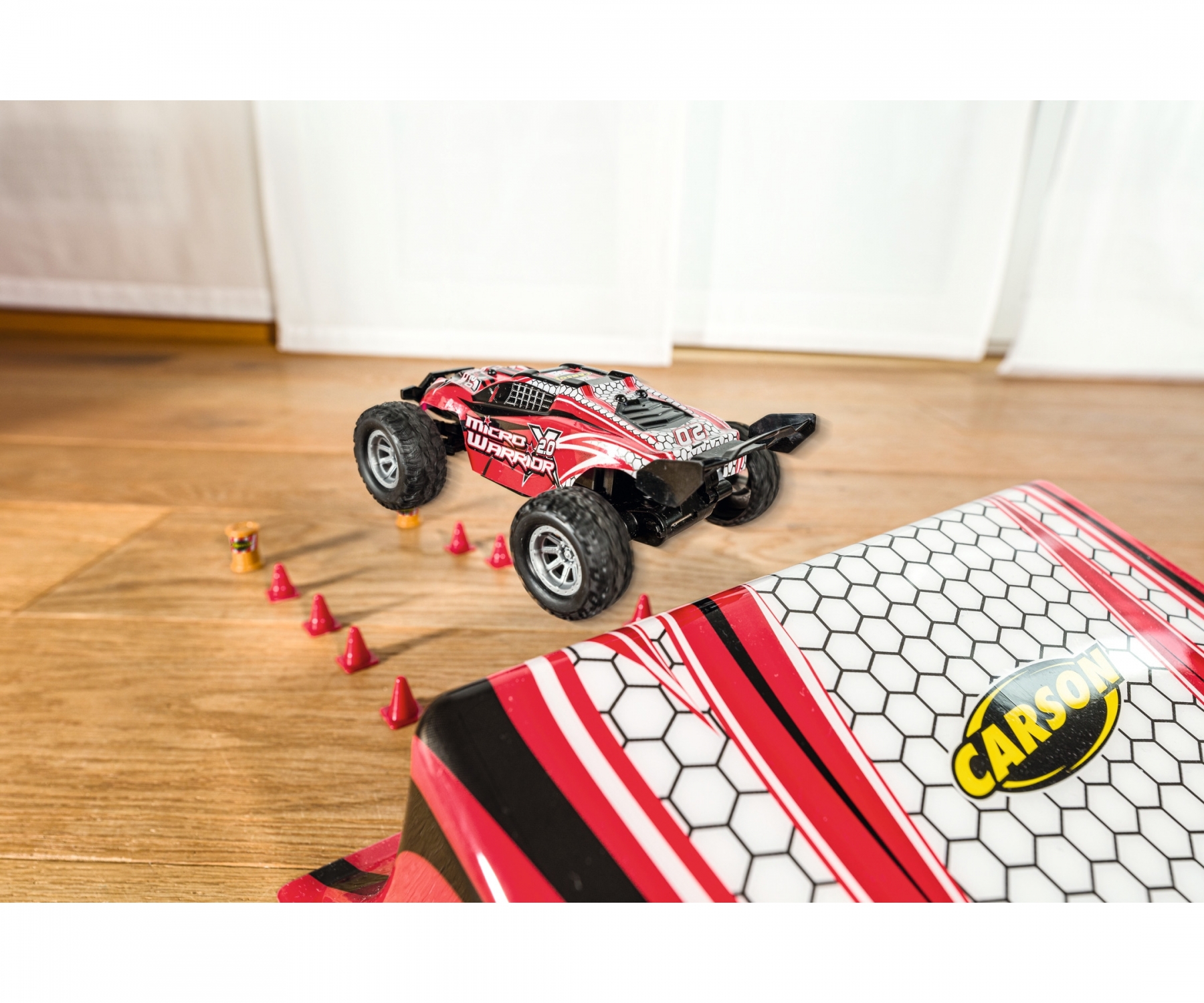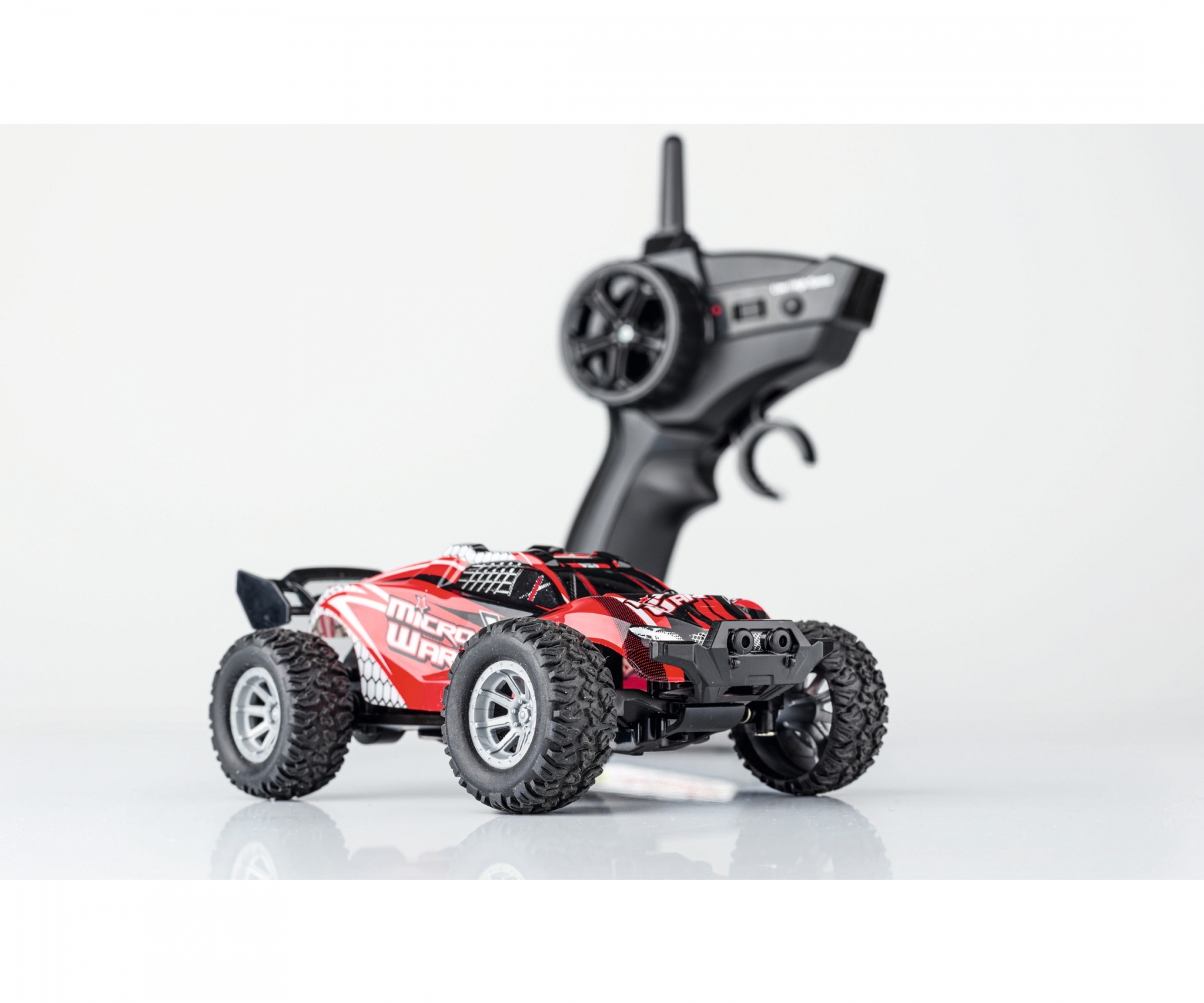 Article number: 500404225
Product: 1:32 Micro X-Warrior 2.0 2.4G 100% RTR
Small Racing Machine!
The 1:32 scale Micro X-Warrior 2.0 is the perfect racing machine for home and garden. The easy-to-control 2WD RC buggy has two speed levels (up to 30 km / h) and is extremely manoeuvrable. Thanks to the non-slip rubber tires, you always have enough grip even on uneven surfaces. In addition to the jump, the scope of delivery includes a 2.4 GHz 3-channel remote control, a LiPo drive battery, tools and several pylons for setting up a racetrack. After a long driving time of 15 minutes, you can easily recharge the little runabout using the USB cable. Buy – Charge – Drive!
Included:
Fully assembled model, 2.4GHz remote control unit,
LiPo drive battery 3.7V / 100 mAh,
USB charger,
2 x AA transmitter batteries,
Tool,
Traffic cones,
Jumping ramp,
instruction manual.
Features:
1. Nippy and highly manoeuvrable
2. 2 speed levels
3. High-traction rubber tyres
4. 2.4GHz remote control unit
5. Detailed, elaborately imprinted bodywork
6. Easy operation
Technical data:
Length 131 mm
Width 85 mm
Height 48 mm
Weight 65 g
Driving time 15 min
Speed limit 30 km/h
WARNING! Not for children under 8 years.