Sale!
O.S. SPEED B2103 TYPE-R Off-Road /T2100SC Combo – OS1BP01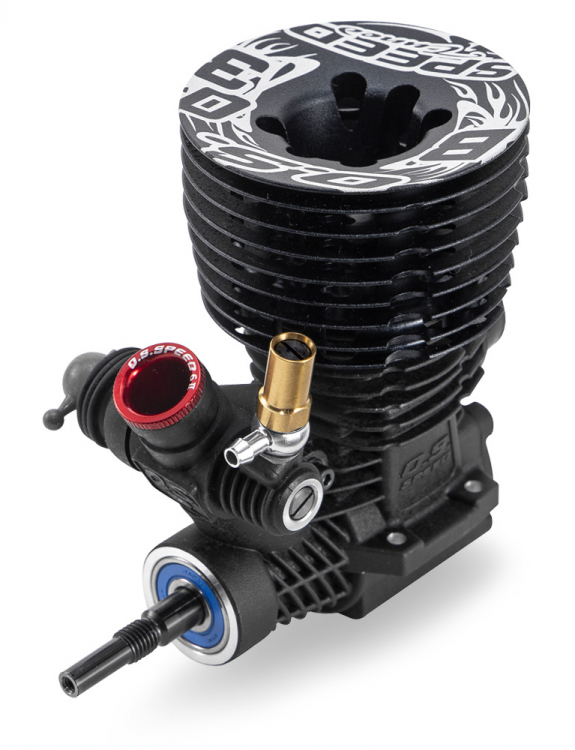 O.S. SPEED B2103 TYPE-R Off-Road /T2100SC Combo – OS1BP01
O.S.SPEED B2103 Type-R – 1/8 Off-Road Racing Engine Combo with T2100SC Exhaust
We are proudly introducing our new OS Speed B2103 Type-R and Type-S 3.5cc buggy engines, which not only have been designed newly, but also modified technically for improving their performance over excellent results at past numerous competitions. For corresponding driver's preference also the course layout, two types B2103 Type-R and Type-S with different characteristics are in lineup. Both of them are long stroke engines φ16.27 mm x 16.80 mm. The most suitable and featured crankcase designed for buggy engine has been engraved with OS SPEED log as you can see in the pic, and the engine utilized a cooling head for the best possible cooling in high ambient temperatures. More than that, both engines come with a rear ceramic bearing and the traditional OS techniques DLC-coated crankshaft coming with tungsten balanced. For enhancing vibration reduction and preventing dust, the inner head also was adopted silicon O-ring. Both engines models are purchased available as engine only or including the T-2100SC exhaust and 85mm M2004SC manifold set.
As for the Type-R engine, the long-stroke 5-plus-3-port power plant was developed for medium to high speed tracks and it features a new crankcase, end cap and 22E carburetor adopted.
Specifications:
Displacement: 3.49cc
Bore: 16.27mm
Stroke: 16.80mm
Output: 2.64hp @ 34.000r.p.m
Practical rpm range: 4.000-42.000
Weight: 347g (TYPE-S) / 352g (TYPE-R)